"To provide nurturing and quality care with learning and developmental support"
Founded in 1993, Iyad Perdaus Child Development is one of the earliest childcare providers by a Malay/Muslim organisation (MMO). Starting with humble intentions of providing alternative care for growing numbers of working mothers, Iyad Child Development was the brainchild of pioneering volunteers from the parent organisation Perdaus. Keeping the essence of our mission as a provider of quality early childcare services for the community, we have taken on the new Company by Limited Guarantee (CLG) entity with effect from 23 April 2021 and it is now known as Iyad Perdaus Ltd. The CLG will have the values of serving the needy in the community and spreading our outreach to families who need the early care services in various forms. We are committed to employing this new autonomous CLG status for the better good, using the direction set by the Board of Directors and aligning our vision to serving with a purpose for the benefit of all in the community. This then will enhance the autonomy of the entity to operate its services to serve more in the community regardless of race and religion and opening our doors to children of all abilities.
With quality programme and management, Iyad Perdaus Ltd continues to nurture children under its care with passion and love; in a more inclusive environment, moulding keen seekers of knowledge and leaders of the future.
1993
Iyad Perdaus Child Development was established with its first centre located at Jurong East offering childcare services for about 75 children.
1999
Awarded 'Best Practice for Family Involvement" by MCYS for enriching activities involving families.
2002
Expansion of Iyad Perdaus centres – Establishment of Choa Chu Kang branch
2003
Family of Iyad (FOI) was officiated by Dr Amy Khor, a member of parliament for Hong Kah GRC. FOI membership consists of all teaching and non-teaching staff, children and families of Iyad.
2004
Iyad Perdaus Choa Chu Kang was appointed by MCYS as a centre for Integrated Child Care Programme (ICCP) with focused work on children with diagnosed needs. ICCP is a programme promoting inclusion of children of different abilities working towards mainstreaming them where possible.
2011
Expansion of Iyad Perdaus centres – Establishment of Hougang branch
2016
Iyad Perdaus Child Development was appointed as a POP (Partner Operator) centre by ECDA.
2017
All branches of Iyad Perdaus Child Development awarded the SPARK accreditation. Iyad Perdaus Child Development appointed as centres with Learning and Development Support Programme under MSF initiative.
2018
Iyad Perdaus Child Development celebrated its Silver Jubilee Anniversary for 25 years of achievements with a walkathon carnival, hi-tea event and fundraising initiatives by the Learning and Development Support Unit.

Iyad Perdaus Child Development at Choa Chu Kang started the infant care.
2021
(1) Iyad Perdaus Child Development appointment C-POP
in Jan 2021

(2) Iyad Perdaus Ltd incorporated April 2021
To provide nurturing and quality care
with learning and developmental support
Nurturing with Passion and Love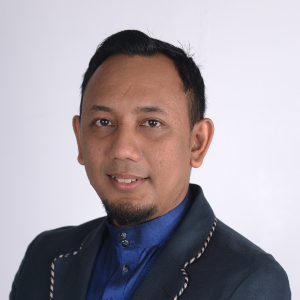 Zaiton Mohd Ali - General Manager
Ms Zaiton Mohd Ali is the Executive Principal and Head of Iyad Perdaus, leading the operations of 3 centres with more than 500 enrolment capacity as the general Manager. She graduated from Monash University with a Bachelor's Degree in Early Childhood Education and Training, as well as a Master of Education in Early Childhood Education and Training from National Institute of Education (NIE). Her experience extended beyond her tenure from 2012 as a lecturer at SEED Institute (now NIEC). Throughout her years of experience being the leader of Iyad Perdaus, she has trained, nurtured and mentored cohorts of quality educators under her wing, as well as forged strategic partnerships between operators and practitioners to strengthen the culture of professional collaboration within and beyond the early childhood sector. She is also appointed a Fellow in the Early Childhood Development Agency (ECDA) in developing the fraternity of early childhood educators and driving quality improvements in the sector. She was recently appointed to the NIEC board on 14 March 2019 and was awarded the SkillFuture Fellowship Award in 2020.
Farah Mashhur Ali - Asst General Manager
Ms Farah Mashhur Ali has more than 24 years of experience nurturing children with Iyad Perdaus and is the Assistant General Manager and Specialist in the Quality and Professional Development Unit (QPD). Her education and qualification from National University of Singapore and a graduate diploma in Early Childhood Care and Education from Advent Link provide her with a rich knowledge base to help her guide fellow educators as a mentor and Centre Principal. Further boosted with her attainment of Certificate in Integrated Childcare Programme (CICP) puts her in the best position to best work with children of diverse abilities and collaborate with their families. Her recent achievements include undergoing the training in Professional Development Programme for Leaders (PDPL) under the Early Childhood Development Agency and a learning trip to Taiwan in 2019. She is now a well-decorated member of the Early Childhood Learning Community, further contributing to the advancement of curriculum and pedagogy.